Welcome to JadeMagick Studios
Book mark this page you may want to return!
Learn how to make money online for beginners, Contaphobe: Eclectic Science Fiction Novel, Cure Acne, Play Roulette, Make money in Real Estate, Loose weight, Stop a speeding ticket,recipes and money saving tips. What more could you ask for?
Musicians-Songwriters market your music....Everybody will be jealous of you....Licensing opportunities, get fans, get deals....Earn money today....learn more
Tell Jade which one of her songs is your favorite and get a: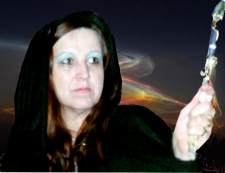 Hi, I'm JadeMagick, for decades I have used inexpensive products that have saved me tens of thousands of dollars. The picture you see on this website was taken this year. I have had no plastic surgery and as you can see, I don't look my age. My inexpensive beauty tips really work.

These money saving tips are not just items that you are told to buy and save a certain amount. Many are everyday ways that you can recycle and use things you have already purchased to save a lot of money.

Most of the people who know me think I am a bit eccentric. Being able to extremely save money has been a definite advantage in these hard economic times. I am glad that I was born poor. Now most people wouldn't admit to this previous statement, but many of the ways to save came from my poor upbringing. I learned at an early age how to save money and then continued over the years to squeeze more out of a penny than you can imagine. So here's over fifty ways to save money, hundreds of dollars or even thousands a year.

Free Beauty Tip: Soap and body washes are designed to dry the skin so you use more. It's a way the manufacturers get you to buy more. Use inexpensive shampoo and conditioner instead and have younger, softer skin for less money than you are paying now.

Free Yard Tip: Weed killers are toxic and expensive, use vineger to kill dandelions.

Was $9.99 Save thousands for ONLY $5.00! Hurry before this offer ends!

Contraphobe, an adult science fiction novel by Elda C. Dellinger

Prologue

In the vacuum of space, a silver disk slices the moon, sending fragments into the sun. A fireball hurtles toward Earth, spewing photon plasma into the atmosphere. As the plasma spreads through the ionosphere, it ignites. The people below scream in agony as all life on the surface perishes. Several hundred years later all, as far as the eye could see was desert. Somehow, life exists.

The surface mutants have a tendency to segregate themselves according to their own kind, unless interaction is necessary. Gumbots are large with a brain the size of an apricot. The Tentiniles are devious and cunning traders and slavers. The underground city dwellers, the Elites, as the mutants call them look just like their ancestors, human in every detail. They look the way everyone else wants to look. Last but not least were the Jhondeflae, or the Flae; who had the power of creation and kept everyone else alive.

The mutants had a theory; they believed that the ancients created the catastrophe, expecting all life above ground to completely perish, leaving everything for themselves. They grossly underestimated the ability of mankind to adjust, or should I say evolve.

Read the rest of Contraphobe online for only $15.00. Contraphobe is for adults only, no one under 18 please.

Chrystal Images Spectacular photography at an amazingly affordable price!

Free JavaScripts provided
by The JavaScript Source